Disrupting cancer through SurVaxM immunotherapy
At MimiVax, our mission is to disrupt cancer. We are dedicated to improving survival and sending hope to cancer patients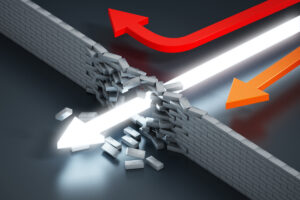 MimiVax Granted Fast Track Designation from FDA for SurVaxM for Newly Diagnosed Glioblastoma
MimiVax announced today that the United States Food and Drug Administration (FDA) has granted Fast Track Designation (FTD) to MimiVax's SurVaxM vaccine being studied for the treatment of newly diagnosed glioblastoma (nGBM).
"The receipt of Fast Track Designation affirms the importance of new clinical developments of novel therapies to improve the treatment and outcomes for patients with newly diagnosed glioblastoma," said Michael Ciesielski, CEO of MimiVax. "This designation is a key component in our journey to help patients with glioblastoma to live longer."
Enhanced access to the FDA including opportunities for more frequent meetings and direct consultation .
Drugs with FTD are eligible to apply for Accelerated Approval and Priority Review at the time of a New Drug Application (NDA) submission.
FTD also allows for a 'rolling review' in which MimiVax may submit completed sections of the SurVaxM NDA as they become available, rather than at the end development.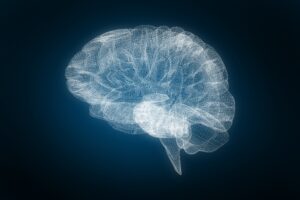 The current study found that 51% of nGBM patients receiving SurVaxM had survived at least 2 years and 41% had survived 3 years, considerably higher rates than has been seen historically from standard care.
MimiVax
is pleased to announce the published manuscript of the now completed Phase 2A study of SurVaxM, a cancer vaccine, in newly diagnosed glioblastoma (nGBM) in the Journal of Clinical Oncology, authored by researchers from several prominent US cancer centers. 
A follow-up Randomized, Blinded Placebo-Controlled Phase 2B Clinical trial of SurVaxM for nGBM (SURVIVE) [
NCT05163080
] is now recruiting at
10 cancer centers
across the USA.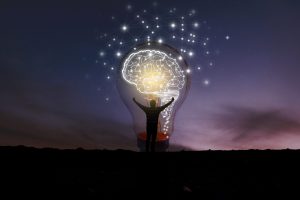 First center to treat newly diagnosed glioblastoma patients as part of late-stage trial with SurVaxM
"For years, we've struggled to move the needle as far as good treatment options for glioblastoma. Our hope is that SurVaxM will offer patients both longer survival and better quality of life," says Dr. Abad, who is also an Assistant Professor of Oncology at Roswell Park. "To hopefully be on the precipice of meaningful progress against glioblastoma and to be able to possibly see my patients outside of the hospital — years after their diagnosis — would be incredible."
Our vision, to disrupt cancer with the development of highly innovative immunotherapies aimed at increasing patient survival rates
MimiVax is improving outcomes and quality of life for those suffering from devastating diseases as well as strengthening the biomedical startup ecosystem of Buffalo, New York.
We're exploring new ways of stimulating the immune system to fight cancer cells leveraging our proprietary survivin-targeting technology.
SurVaxM is presently being studied in glioblastoma (newly diagnosed and recurrent), multiple myeloma and neuroendocrine tumors (NET). 
To disrupt cancer with innovative immunotherapies
SurVaxM is currently being evaluated in: a Phase 2b clinical trial in adults with newly diagnosed glioblastoma; a Phase I clinical trial in combination with REVLIMID® (lenalidomide) for adults with multiple myeloma; and a Phase I clinical trial for metastatic neuroendocrine tumors (NET).
MimiVax is a privately held, clinical-stage biotechnology company that was formed in 2012 from Roswell Park Comprehensive Cancer Center. This was quickly followed by a prestigious award from the American Cancer Society, and support from the Roswell Park Alliance Foundation enabling clinical studies of SurVaxM for glioblastoma. If you are an investor interested in MimiVax, please reach out via the contact form below.
To view a listing of investigational clinical trials open to patient enrollment that include SurVaxM, please visit clinicaltrials.gov.
Help accelerate the pace of SurvaxM clinical trials
The Roswell Park Alliance Foundation is the charitable arm of Roswell Park Comprehensive Cancer Center, where SurVaxM research started. Donations to the Alliance Foundation helped make early phase SurVaxM clinical studies possible and will continue to accelerate the pace and scope of future SurVaxM clinical trials. Please follow this link to make a potentially life changing contribution to this critical effort.